Applying For Unemployment Benefits Can Blow Up In Your Face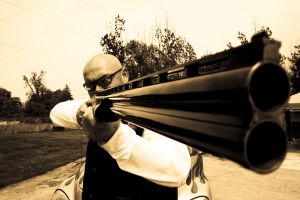 Sometimes you just don't finish on top. The last time I worked a job was quite a few years ago, and unfortunately, I was fired. I was chronically late, and at a call center, that's very bad. Very bad. That last time that I was late, I had a great excuse for not making it on time, but there was no room for negotiation. I had acquired too many demerits in too short a period of time, so I was let go.

The next step for me was applying for unemployment benefits. I had always been warned that getting fired from a job could disqualify one from receiving them, but my mom advised me to apply anyway. "The worst thing that could happen is that you get denied, right?", she asked. I agreed with her sentiment and went for it. They approved me, and I was relieved. I would be getting married in less than six months, so I couldn't afford to go from a full-time income to no income at all. I figured that since I would be moving to a new city once I got married, never to work again, I could simply receive the unemployment benefits until they ran out, and life would go on.

And that's exactly what happened.

That is, until I received a letter from the state at my new address 150 miles away letting me know that my unemployment benefits were being disputed. I couldn't believe it; I didn't even know that such a thing existed. I received unemployment checks for months - why would the company dispute my eligibility after they had already paid the money? I was so young at the time that I didn't even realize that it was my former employer footing the bill to begin with, so the entire ordeal was a whirlwind of confusion and questions. It also hurt my feelings because my former manager and boss personally signed off on the dispute. It truly was business, and nothing personal, but it sure felt personal. I couldn't understand the fairness in being approved for unemployment benefits by the state and then being denied after the fact. If I was receiving unemployment benefits, the assumption would logically be that I do not have enough money to pay them back, or else I wouldn't have needed them to begin with! I felt like I was being robbed at gunpoint.

And that's almost what happened.

There was a hearing, and it did not go well. My former employer had a lawyer present - I was totally blindsided. I didn't even know I needed legal representation, considering that the hearing was not before a judge. They ran me through the mud, my former manager speaking about me as if we never had any camaraderie at all. I was ordered to pay back every dime of a benefit that I was told legally belonged to me. However, just spending all that we had on our wedding and post-nuptial activities, we didn't have the few thousands dollars that my former employer demanded. And so our joint state tax returns were garnished for a few years.
I later found out that I was not the only person I knew who had experienced this. Another young friend of mine found himself behind the barrel of the same gun, except General Motors was conducting the stickup that time. Who knew that just like buckshot spraying from a barrel, applying for unemployment benefits could blow up in your face?
Labels: garnishment, I_C_Jackson, legal_representation, tax_refund, unemployment_benefits