The Pros and Cons of Settling a Past Due Debt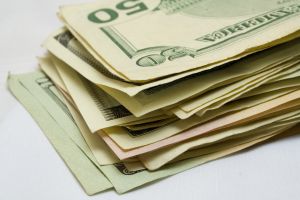 Before the economy fell into the dark pit of despair that it seems to be in today, I was barely making ends meet. We had far too many bills than we had money coming in. At one time I sat down and ran the numbers and we were over $150,000 in debt on an income of $50,000 a year (I was not working at the time). Coupled with the fact that I was in very poor health and making over a year and a half's worth of doctor trips and hospital visits, and we were afraid to answer our phone from the bill collectors calling day and night. I had four hospital stays in that period of time from kidney stone and getting my gall bladder out, and then was plagued with fibromyalgia and interstitial cystitis. Between the mounting medical bills and having more bills than income, we were sinking further and further behind. Finally it got to the point when they (the bill collectors) were offering to settle our past due debt for 50% of the balance. Some of these were medical bills, others were credit cards used to get by when we just didn't have any money left. There were even times when I was getting a cash advance on one just to pay the minimum payments on the rest. Truly a dark time in our financial life.
The Pro's
The phone stopped ringing with twelve different collection agencies calling about the same bill. That was the biggest relief. Then there was the matter of just knowing that the debt was settled, done, and over with. It was a positive step in the right direction to trying to rid ourselves of debt and credit. It was far easier to come up with the diminished lump sum payment they wanted to settle than it was the entire amount of the debt. Every dollar that we "saved" in the lesser amount was able to go toward another debt that was still in the (now shrinking) pile of bills. Attempts at payment arrangements never seemed to be enough for the creditors that we had. They (before the settlement offer) were unwilling to accept a payment plan that would have worked for us, and kept piling on late charges and over the limit fees on the credit cards.
The Con's
About two months after settling the debt, it was showing up on our credit reports. I didn't think about it at the time, considering it a good thing that we at least paid most of the debt and stopped the collections, but it was working against us still credit wise. They were actually viewing the settled debt worse than if we weren't paying on the debt. What we did was do a "charge off" where the agencies forgive the large portion of the debt and stop trying to collect. These charge offs appear on our credit statement just as if we hadn't paid a thing and the companies decided to just stop attempting to collect. A very bad sign for anyone looking at our credit report. Now I realize that with our new mindset of Cash Only in paying for things the credit report should really not matter much, but it does.
In summary, if you are in over your head it's a very personal decision. It definitely isn't a magic wand quick fix and all your credit and debt troubles go away. The best advice would be to talk to a financial consultant about where you are and where you would like to be in the future and the best method to get to that happy place. For us, had I had it to do over again knowing about the black marks on the credit report and everything, I'm certain I still would have done it. Today I have a savings, no credit debt, no harassing phone calls all the time from collection agencies, and the ability to know that we can save for the things we want instead of paying for it on credit. It was a good decision for me.
Labels: chargeoffs, credit, credit_card_debt, debt, debt_reduction, debt_settlement, Tina_Samuels