Fed Boss Ben Bernanke Thinks Congress Should Consider Another Stimulus Package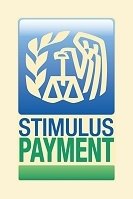 The rate cut that is very likely to occur on
October 29
will be very welcome for
businesses
and consumers looking for loans and favorable credit card deals, and for those struggling with debt. The odds that the Fed will opt to cut
short-term rates
by at least 25 basis points (0.25 percentage point) at the end of the month are still 100%, and the odds of a 50 basis point cut for October 29 cut have been increasing as the next Fed meeting approaches.
Rate cuts are great for boosting economic activity, but another stimulus package could do even more for this anemic U.S. economy, especially since many American banks have responded to the current credit crisis by hoarding the capital in their vaults instead of lending it out.
If you've been hoping for another
stimulus package
from Congress, then you'll like what Fed Boss Ben Bernanke had to
say
before the Committee on the Budget of the U.S. House of Representatives earlier today. Here's a clip:

"...I understand that the Congress is evaluating the desirability of a second fiscal package. Any fiscal action inevitably involves tradeoffs, not only among current needs and objectives but also--because commitments of resources today can burden future generations and constrain future policy options--between the present and the future. Such tradeoffs inevitably involve value judgments that can properly be made only by our elected officials. Moreover, with the outlook exceptionally uncertain, the optimal timing, scale, and composition of any fiscal package are unclear. All that being said, with the economy likely to be weak for several quarters, and with some risk of a protracted slowdown, consideration of a fiscal package by the Congress at this juncture seems appropriate..."
And here's what House Speaker Nancy Pelosi had to
say
about Ben Bernanke's remarks:
"Chairman Bernanke made it clear that a new economic recovery package is critical to boost our weakening economy. In testimony today before the House Budget Committee, Chairman Bernanke added his voice to the chorus of economists, experts and policymakers who insist that America needs a job-creating recovery package to get our economy back on track and to restore consumer and investor confidence.

"At a time when Americans are struggling with rising costs and weakened retirement security, and a growing number of workers are losing their jobs, I call on President Bush and Congressional Republicans to once again heed Chairman Bernanke's advice and as they did in January, work with Democrats in Congress to enact a targeted, timely, and fiscally responsible economic recovery and job creation package."
Some in Congress want the new stimulus checks to be twice as large as the ones issued earlier this year, but considering the cost, it's tough to predict whether a new package would include bigger checks for American consumers. Stay tuned.
Here are some video clips from Ben Bernanke's comments earlier today:
Another piece of positive news today: the
TED spread
was
3.62875
percentage points on Friday. Today it declined to 2.82875 points, which is a strong indication that the frozen credit market are starting to thaw.
--

As of right now, the investors who trade in fed funds futures at the Chicago Board of Trade have odds at
100%
(as implied by current pricing on contracts) that the FOMC will vote to cut the benchmark Federal Funds Target Rate by at least 25 basis points (0.25 percentage point) at the October 29
TH
, 2008 monetary policy meeting.
Summary of the Latest Prime Rate Forecast:

Current odds that the Prime Rate will be cut by at least 25 basis points at the October 29TH, 2008 FOMC monetary policy meeting:

100%

(

certain)




NB: U.S. Prime Rate = (The Federal Funds Target Rate

+ 3)



The odds related to federal-funds futures contracts -- widely accepted as the best predictor of where the FOMC will take the benchmark Fed Funds Target Rate -- are constantly changing, so stay tuned for the latest odds.
Labels: economic_stimulus, odds, prime_rate_forecast